Greeting
Last Update: 2018.6.20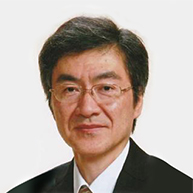 Dear Colleagues
I am pleased to announce that the newly appointed Executive Board of the Japan Society of Obstetrics and Gynecology (JSOG) has been launched as of 20th June, 2015.
The aim of the JSOG is to strive for the progress and development of obstetrics and gynecology and to contribute to the welfare of mankind and society. We, as a group of dedicated experts, have the mission to work for the happiness of women and also children yet to be born. Since the JSOG introduced the system of Chairperson of the Executive Board, we have accomplished many projects for improving women's health. In the last term of the Executive Board, led by Professor Ikuo Konishi, the JSOG has been striving in many areas. We have responded to the declining birth rate in Japan, supported the perinatal care system in Fukushima, tried to resolve the problem of adverse reactions of anti-HPV vaccination, prepared for the new medical specialist system and assumed a leading educational role in the ethical problems in reproductive medicine. We have also worked to increase the number of new obstetricians and gynecologists, to improve their working environment and also to establish appropriate regional medical systems of obstetrics and gynecology.
I will continue these projects and, moreover, would like to address three more important subjects that I believe we should work for. The first is to contribute to promoting women's health and to increasing the birth rate in Japan. We will clarify what kind of support for woman's health is needed to let the woman play an active part in various fields and investigate what obstacles hinder women becoming pregnant and giving birth, and will appeal, based on these results, to politicians, government and administration and also the general public. There are also many women with unwanted pregnancies, who never receive routine check-ups during pregnancy and whose condition at birth constitutes danger for the mother, child, or both. As a result of unwanted deliveries, some infants and children might be abused and some of them might even lose their lives. We will pay more attention to the prevention of child abuse and consider what we should do to make an appropriate social support system for these mothers and children.
The second is to stop the decrease of new specialist obstetricians and gynecologists and to reduce regional disparities in their number. We should show a vision of the future of obstetrics and gynecology in Japan. Our young colleagues might be aware of more answers than their professors. The doctors of the same generation must have empathy for the thoughts of young students and junior residents. I would like to ask young colleagues to consider what we should do to let the students and the young junior residents become obstetricians and gynecologists. I will respect and, whenever possible, accept their ideas.
The third is to promote globalization of the JSOG and to make it recognized as a world leader in the field, particularly in Asia. The medical and scientific level of obstetrics and gynecology in Japan is very high. However, unfortunately, it is not recognized as such by many living outside Japan. One reason for this is the barrier of language. We are not familiar with using English, the international lingua franca, because we can easily discuss medical subjects using Japanese without English among doctors in Japan. The other reason is that we have not given many presentations in developing countries. We have not given enough medical or scientific support to countries with restricted medical resources. We have mainly attended the scientific meetings in developed countries and given presentations there. To let countries throughout the world know the high level obstetrics and gynecology in Japan, first, we should strive vigorously to globalize the JSOG annual congress, and second, exchange speakers between Japan and developing countries and encourage them to give talks and presentations to each other on the occasion of the meetings of the various national societies. I would like to make an effort, together with all the obstetricians and gynecologists in Japan, so that Japan would be recognized as a leading country in our chosen field of specialization.
As Chairperson of the Executive Board of the JSOG, I will do my best to accomplish these projects to contribute to women's health and will greatly appreciate all your support for the activities of the JSOG.
Tomoyuki Fujii, MD, PhD
Chairperson of the Executive Board
Japan Society of Obstetrics and Gynecology